Frameless Technologies is an award-winning pioneer in the immersive technology industry. Our leadership team is made up of highly experienced developers, photographers, trainers, and marketers who are instrumental in the progression of immersive technology. As such, we specialize in adapting new technologies into highly effective tools for business applications.
At Frameless Technologies, it's all about you. We work closely with our clients to design custom virtual reality content that has direct, beneficial applications to their business.
For instance, you have a state-of-the-art facility/resort/museum/etc. and you know people love it when they come, but how do you build interest, engage potential clients, and above all – convince them it's worth a trip to see it? That's where virtual reality ups your game. We can "bring" people to your location through a 360-degree tour on your website, a 360-degree virtual video on their smart phone or through a full virtual reality experience using a headset at a trade show. Whether you want a simple experience that can be shared online or a full hardware build-out, we create and implement the virtual experience just for you from end-to-end.
Frameless Technologies has been a great team to work with in developing our VR plans. Not only did they provide an excellent product, the team is very friendly, extremely knowledgeable and they really worked to develop something unique to fit our needs and that would be most beneficial to our end users. We are extremely happy with the work we've done with them so far and look forward to our continued collaboration.
The same is true for training. No two training programs/curriculums are alike, and in most cases each are vastly different. Whether you need interactive combat training, precise instruction on surgical procedures, or something in-between, we will build immersive, interactive training that can often save time and money on costly simulations while providing an important bridge in the gap between textbook training and real life practices. Delivery mechanisms can be as simple as a virtual helpdesk with 360-degree instruction for technicians out in the field, augmented classroom or lab training using a virtual reality headset, or interactive situational training delivered through a headset that includes full body engagement. All training is designed specifically for you and is driven by your needs and goals.
At Frameless Technologies, we work with a wide variety of technologies that enable us to select the right delivery mechanisms for each project and we are dedicated to making VR available and affordable to a wide range of clients.
Need a quote or more information?
---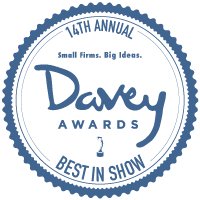 Davey Awards
Best in Show, Experiential & Immersive
---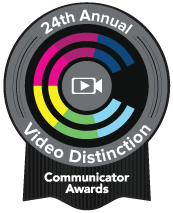 Communicator Award
Immersive Video
---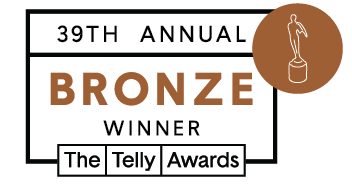 Telly Award
Craft Use of 360
---