It is predicted that AR will be the next major platform for the distribution and consumption of information. It's hard to imagine life before your smart phone and social media, but soon AR will likely take a front seat with these technology advancements and become part of your daily life. Unlike its sibling, Virtual Reality, which "transports" a viewer to a virtual location so they can experience something without actually being there, AR adds visual information into the real world to enhance the viewer's experience as it is happening.
AR greatly enhances in-person experiences at museums, on campuses, at resorts, at historical sites, and even on city streets by engaging visitors with an added dimension of information. It is also a great attraction at trade shows.
AR is also an effective education tool and can greatly assist technicians in industries such as healthcare, utility, construction, medicine, building management, asset management, and port management. It can provide instructions, asset location information, historical information, and 3D renders of parts, organs, and procedures.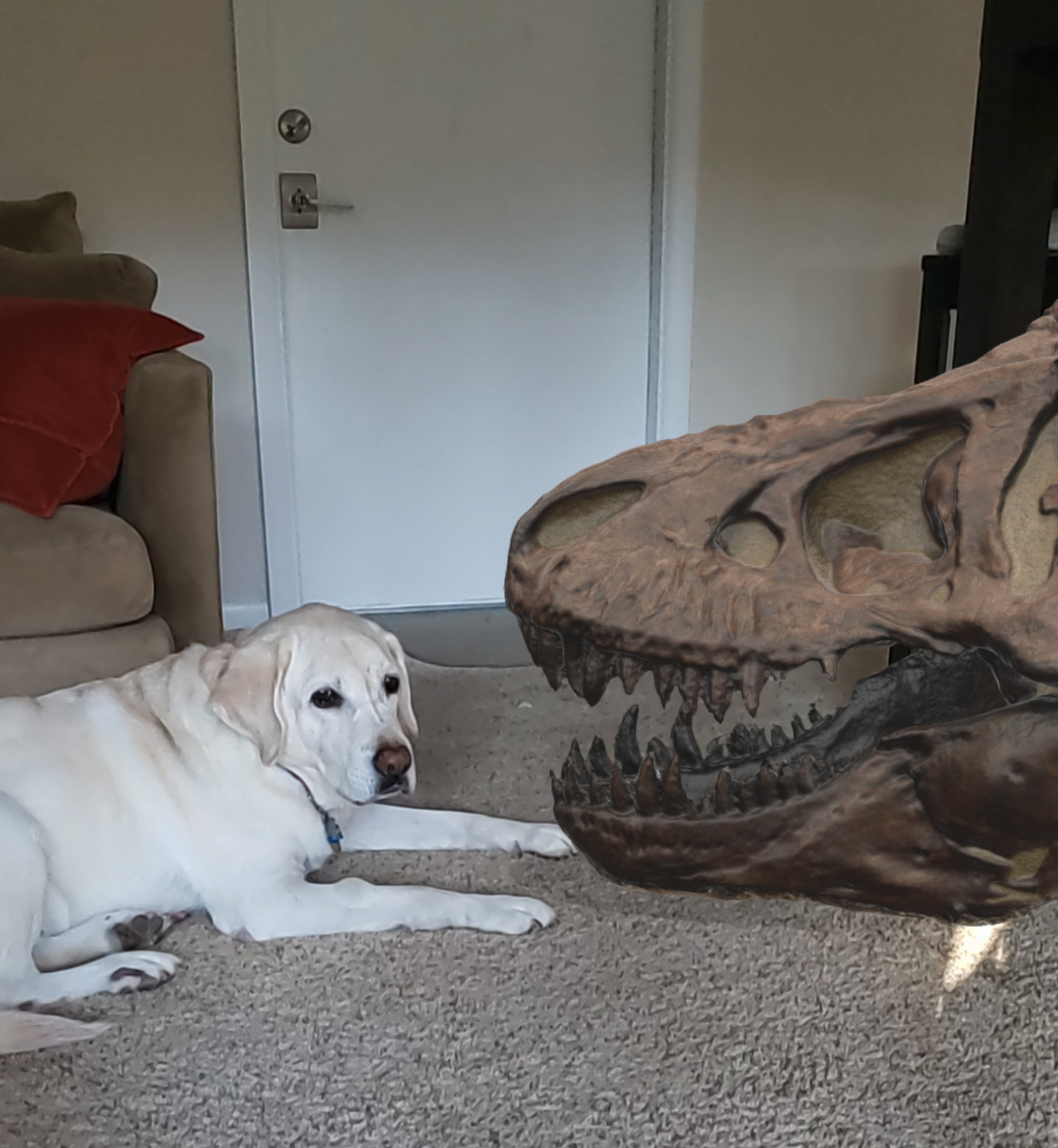 Frameless Technologies develops custom app and web-based AR experiences. Whether you need a scavenger hunt to engage children and teens, or a tool for asset management, we will create the right experience for your audience. Our AR experiences can incorporate computer generated content and photogrammetry (3D models of real objects). They can also include a mix of 3D content and other assets such as 360-degree photos, video, text and audio.
Frameless Technologies' projects are turnkey and include technical support.